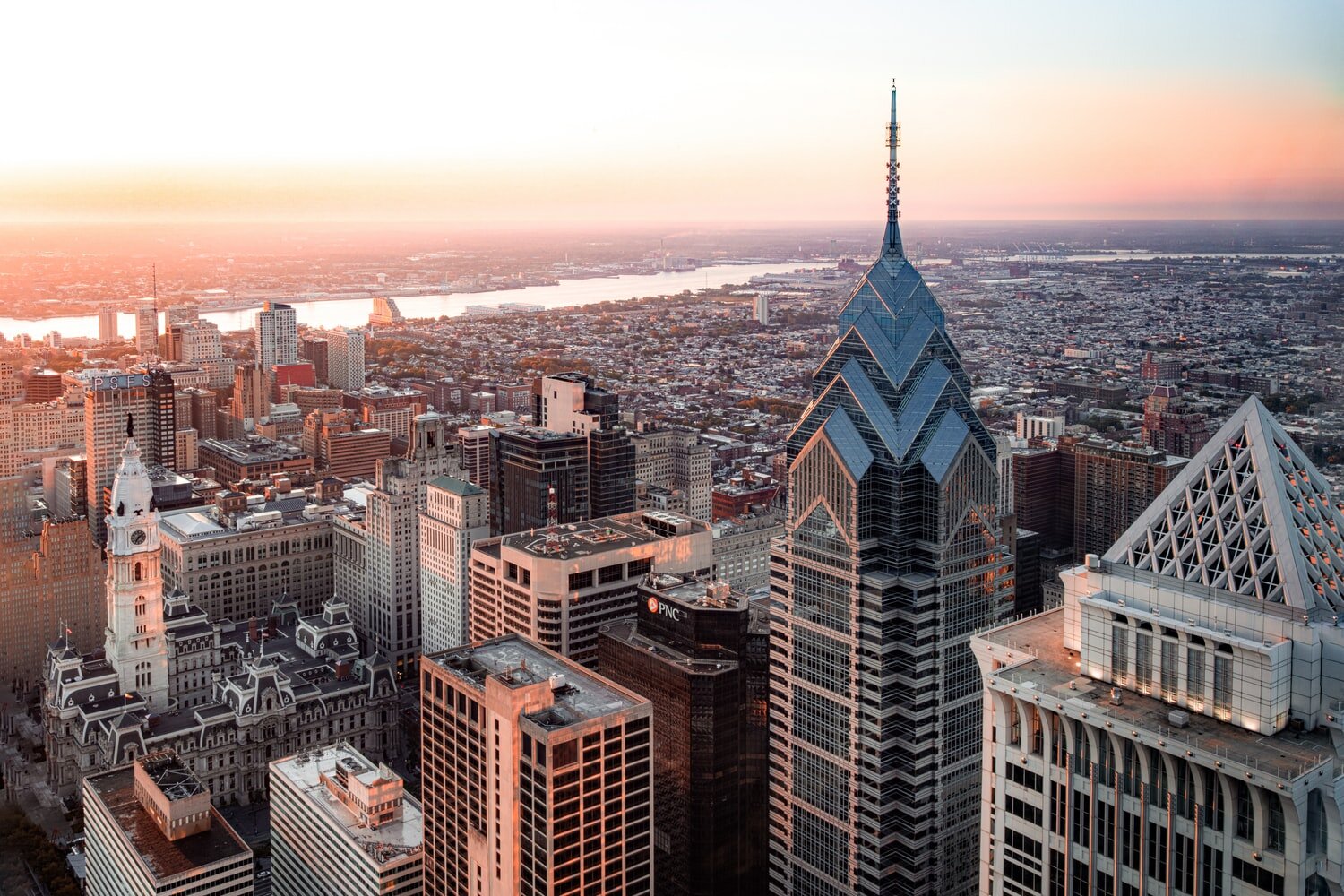 Time: Events throughout the day for one week per year
Location: Throughout the city!
Frequency: Yearly, in May
Philly Tech Week (PTW) is basically the Coachella of Philadelphia networking events. Their lineup of speakers, fun locations scattered around the city, and new engagement tactics each year to keep attendees engaged and connected are one-of-a-kind. Highlights of their virtual 2021 programming included "Cell and Gene Therapy: Why Philly? Why Now?" and "Tech for All: Growing Talent in the City of Brotherly Love." 
You should have this week-long festival circled on your calendar each May! Plus, make sure to include their yearly Entrepreneurship Expo in your plans, as it's the largest annual showcase of startups and technology companies in the Philadelphia region. 
Another strongpoint of Philly Tech Week is the variety of networking events. For the Philadelphians who are morning people, know there will be plenty of early workshops and conversations to take advantage of, as well as plenty of after-work events perfect for the night owls among us. Visit PTW's website for updates on next year's festival and how you can host your own event on the PTW calendar.
Time and Location: Sep. 29 – Oct. 1, 2021 
Location: TBD 
Frequency: Yearly
B.PHL is an annual festival focused on highlighting the ingenuity and innovation located right here in Philadelphia. B.PHL describes itself as a "knowledge laboratory of sorts," packing three days full of workshops, events, and interactive experiences that encourage attendees to "earn, listen, connect and discover new ways to think, re-think, create, and activate change."  
If that sounds overwhelming at first, don't worry. Just like Philly Tech Week, attendees are able to create their own schedule, handpicked from a plethora of unique events that appeal most to them. Visit B.PHL's website for the official countdown to B.PHL 2021, be up to date on all festival announcements, and submit your idea for a workshop/event! 
Time: Varies
Location: Virtual
Frequency: Unique monthly events  
Startup Grind Philadelphia is a blossoming group of 5700+ individuals in Philadelphia. Programming doesn't have a set theme or recurring schedule, but you can count on Startup Grind Philadelphia to provide a monthly free talk or presentation geared towards bettering Philadelphia's entrepreneurial community. 
For example, the April 2021 program was "Keys to Running a Successful Fundraising Pipeline & Strategy," and May's was "Self-Care is a Collective Effort," highlighting the fact that Startup Grind pays mind to all aspects of the entrepreneur experience. 
These monthly events are held virtually while COVID-19 guidelines remain in place, but you can look forward to attending one in person someday soon. Due to the various programs and partnerships they have in Philadelphia, each talk is hosted in a unique location. Like 1MC, Startup Grind Philadelphia is part of a larger Startup Grind global network, and startups can apply to their free program to get access to even more workshops and resources. 
Time: Last Tuesday of the month
Location: Virtual
Frequency: Monthly
Join the University City Science Center on the last Tuesday of each month for Coffee & Capital. This virtual discussion brings in a different local venture capital expert each month and gives them a platform to share their successes, experiences, and wealth of knowledge. It's a perfect event to attend if you're looking for ways that your business can build capital and attract investors. Not only do you get the chance to ask an expert your questions, you'll be in a room (a zoom room during the pandemic) with like-minded individuals also trying to get their ideas off the ground. Visit University City Science Center's events page to RSVP for the next one. 
The above events are awesome ways to dive into Philadelphia's vibrant networking scene and begin making lifelong connections. As these events prove, building your network doesn't have to be exhausting or expensive, you just need to know where to look. 
While all of the above events are recurring, we'd be remiss if we didn't call out the excellent organizations hosting one-off networking events and boasting diverse community calendars. Bookmark these organizations' websites, follow them on social media, or subscribe to their newsletters to be in the know about upcoming events. 
So what are you waiting for? Grab your calendar and start penciling in some of your favorite upcoming networking events!